Spay/Neuter Program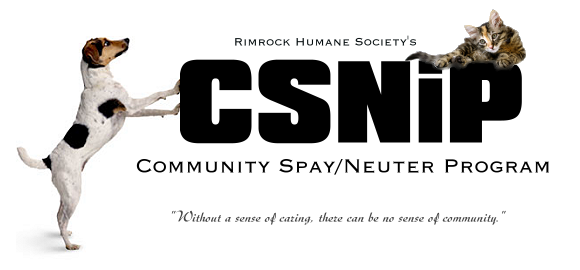 Thanks to the kindness of our donors and grants from such foundations as the Golden Heart Charitable Fund, the Rimrock Humane Society is able to offer to the citizens of Musselshell County area low cost spay/neuters for their pets through our Community Spay/Neuter Program (CSNiP). This program, instituted in January 2006, is the only low cost program in our county. All that is required is a monetary donation from the pet owner, whatever amount the owner feels he/she can afford. The RHS then pays the remainder of the bill to the participating vet clinics who provide these surgeries, as well as other services, to the RHS at a discounted cost. This is a win/win/win situation for all involved! The vets are getting payment for their surgeries, the owner is getting a healthier pet at a much lower cost and the Rimrock Humane Society is getting closer to their goal of ending pet overpopulation. If you are interested in this great program and live in the Musselshell County area, please contact us at 406-323-3687! We would love to help out any way we can. As of January 2019, our program has assisted owners in spaying/neutering 942 dogs and 1,984 cats. Those numbers make us very proud!
By the end of 2018, we witnessed a slight decrease in the cost and number of animals being spayed or neutered from the previous year. In 2018, 62 dogs and 104 cats were spayed or neutered at a cost of $10,370 . It has been a slow process but we are thrilled that our program is now showing some signs of success. As more animals are spayed and neutered, fewer are able to reproduce offspring so the numbers of animals needing surgeries drops, as does the number of potentially homeless animals. As we continue this program we hope to see the numbers decline even more.
---
Microchip Program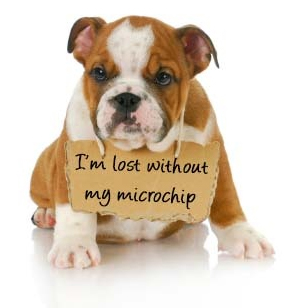 Microchipping your pet is one of the best ways to assure that you will be reunited if he/she is ever lost. The procedure is quick, easy and costs only $25. Any animal can be microchipped, even one as young as 8-12 weeks. We will register your information with the national organization, Pet Watch, and your animal will recieve an ID tag with his/her Petwatch number. As a first step, most veterinarians and animal shelters scan lost pets for a microchip when animals arrive. Please call us today to make arrangements to have your pet microchipped.