Us and Our Mission
Who We Are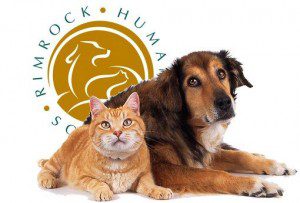 The Rimrock Humane Society has been in existence since the year 2000; the brain child of a kind, compassionate woman in Billings, Montana. Sixteen years later, our mission is the same although our vision has evolved. In the beginning, it was our quest to raise funds to build a "bricks & mortar" shelter facility to house the homeless animals that came into our care. During this time, the animals lived in our loving foster homes until permanent forever homes could be found. As the months morphed into years, we came to the realization that not only did we prefer the foster care system but so did our pets. It became incredibly clear that in today's economy, trying to fundraise a large sum of money to build said facility was a very difficult task. Also, after much research, we realized that keeping the facility operational on a monthly basis would be a tremendous challenge as well. Why take all of this money and spend it on the "bricks & mortar" idea when we would much rather be spending it on saving animal's lives! And that is when we at the Rimrock Humane Society switched gears and started putting all of our efforts into becoming a foster home only based organization! A shelter with heart, not walls!
We are a local, private, nonprofit organization, relying on donations, not funds from any government entities or other national animal welfare groups. The RHS is a "virtual" shelter assisting homeless animals in Musselshell, Yellowstone and surrounding counties in rural Montana. Thanks to the support of many individual, foundation and corporate donors, we will continue to make a difference for the people and animals in our community and beyond.
In addition to full pet adoption services, the RHS has an ongoing low cost spay/neuter program, a Pet Food Pantry and a Hay Bank. We try to speak with as many groups and organizations as possible regarding responsible pet ownership and the current programs and status of the RHS.
The RHS has established partnerships with 9 veterinary practices and 2 professional trainers to provide routine and specialized care for all of our shelter animals.
What Is A Virtual Shelter?
All of our animals live in the care of loving foster homes and NOT in a cage or kennel. Their lives, while they wait for a new forever family, are stress free, happy and healthy. When potential adopters want to meet one of our pets for adoption, they do so in the comfort of a loving home observing the animal in a relaxed environment with a foster parent right there to answer any and all questions they may have about the pet. This allows the adopter to get a good "read" on the animal's true nature and behavior patterns plus provides quality one on one time with the pet. We do not believe in impulse adoptions so the time spent visiting at the foster home is, we believe, vitally important for a successful, life long adoption! Our animals can, and do, find homes with adopters from all over the US. Our adoptees have found forever homes in many states including Montana, Colorado, Wyoming, California, Maryland, Pennsylvania and Washington.
Even though we are a "virtual" shelter, we have technological advances such as computerized record-keeping and microchip pet identification that enhance the efficiency and cost effectiveness of our already low end operations budget.
Our Mission
"To alleviate needless, inhumane suffering of animals and to bring to our region a higher level of compassion for the creatures who share our planet with us but who otherwise have no voice."