Adoption
Adoption Services
The RHS has full pet adoption services. Dog temperaments are evaluated and all animals go through very thorough health checks. Adoption applications are detailed and adoptive homes are screened and visited. The RHS requires and talks to 3 references; one must be a veterinarian. We try very hard to match our animals with appropriate families and situations. The cost of adoption is:
DOG/PUPPY: $125.00
CAT/KITTEN: $90.00
These adoption fees include spay/neuter, microchip, distemper shots, rabies, worming, feline leukemia test (cats), and collar & leash (dogs). We are also pleased to offer our new adopters one free month of pet insurance from 24 Petwatch and free microchip registration with an adoption. In 2015, 125 dogs and cats were adopted into new forever homes.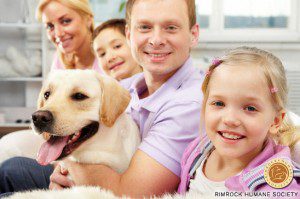 While waiting for a forever home, all of our animals live in the care of loving foster homes and NOT in a cage or kennel. Their lives, while they wait for a new forever family, are stress free, happy and healthy. When potential adopters want to meet one of our pets for adoption, they do so in the comfort of a loving home observing the animal in a relaxed environment with a foster parent right there to answer any and all questions they may have about the pet. This allows the adopter to get a good "read" on the animal's true nature and behavior patterns plus provides quality one on one time with the pet. We do not believe in impulse adoptions so the time spent visiting at the foster home is, we believe, vitally important for a successful, life long adoption! Our animals can, and do, find homes with adopters from all over the US. Our adoptees have found forever homes in many states including Montana, Colorado, Wyoming, California, Maryland, Pennsylvania and Washington.
---
Our Adoption Policies
Most of the animals that come into our program have either been abandoned, neglected, abused or surrendered for some reason or another. That is the major reason why we have rather stringent adoption policies as we do not want to see these animals suffer again. This next move in their lives needs to be a permanent one — their "forever" home. The only way we can assure that is by being very careful where the animals go and having written policies to back up our procedures.
Animals must be adopted primarily as household companion animals only. No dogs will be placed as guard or attack dogs and no cats as mousers only. Dogs will be part of the family and not chained or kept outdoors 24/7. Cats will be indoor pets – the lifespan of an outdoor cat is 18 months, an indoor cat is 14 years. You do the math!
Montana State Law requires that all canines and felines adopted from a shelter or pound be altered. All dogs and cats adopted from the RHS will be spayed or neutered unless they are of such a young age it isn't healthy. At that time, a contract will be signed that the animal will be altered by a specific date and the RHS will enforce that contract. Currently owned animals must be up-to-date on vaccinations and spayed or neutered. Your veterinarian will be contacted to verify your pet's health record(s).
If the adopter's circumstances change and they can no longer keep their adopted pet, the animal MUST be returned to the Rimrock Humane Society.
We prefer that puppies and kittens be 8 weeks of age at the time of adoption.  If there are children under 6 years old in a home, we recommend adopting a puppy or kitten OVER the age of 4 months. If no one will be home during the day, adoption of a very young animal will be discouraged.
All adopters must be 18 years or older. Identification is required to adopt any pet.
If an adopter resides in a rental unit, we must have landlord's name and phone number. Written and/or verbal permission is required from the landlord in order to adopt a pet.
Animals cannot be adopted as gifts for another person. Gift certificates are available.
Animals must NOT be transported in the back of an open vehicle.
We encourage all family members to be present at the time of adoption. All household members must want this pet.
A home visit WILL be conducted prior to adoption.
No dog will be released for adoption unless the adopter can provide an adequately fenced yard (minimum height requirement is 4 foot).  NO EXCEPTIONS!  If a new prospective owner is installing a new fence, the dog will not be available for placement until the fence is completed.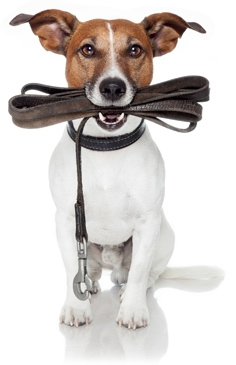 Troubleshooting & Behavior Modification Info
We know that there are times that some of the animals have a tough time making adjustments to their new home. Listed below is a website that we find such a valuable resource for just about every bad habit and training obstacle. If this website cannot help you with your situation, please call us and we may be able to make more suggestions. Millions of animals are turned into shelters every year with behavioral problems that could have easily been corrected with research, patience and love!